That's what I want to give Jack. The biggest bash ever. At least for his first one, we'll see what happens later on. But I am stumped. I don't know what kind of theme I want. I need some help. His room is elephant themed and I always buy everything elephant I see for him. Should I stick with that? Or monkeys? We love a good monkey around here. Maybe construction? Cause what boy doesn't love a truck? Cat in the hat? Just cause it's fun? It's just too overwhelming for me...
I've spend way too much time on the web looking for ideas.
Really, just come look at my house...
But I still cannot decide. I want it to be perfect. I totally love what
this mama
did for her little birdies first birthday. I definately want to do this...
And
this blog
has the cutest ideas! I love these elephant favors!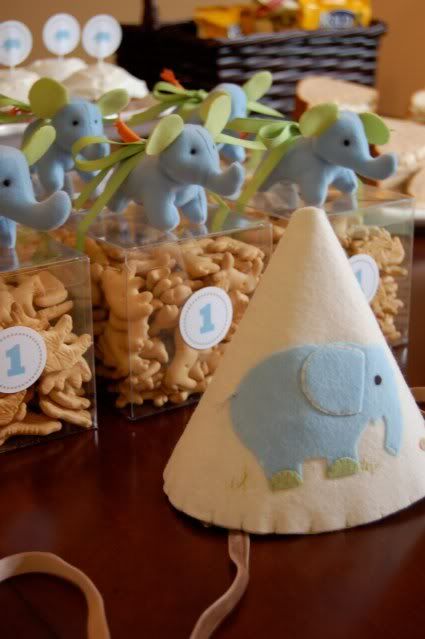 And this would be fun to make!
There are a thousand more ideas at
Kara's Party Ideas
. And with all these awesome ideas I just can't decide. Hopefully I can figure out something soon! Jack's 1st birthday is December 3!
Ahh my baby isn't gonna be a baby much longer!!!